Top Thailand Cuisine Restaurants In Singapore
Thailand Restaurants In Singapore
Thailand cuisine is one of the most popular Singapore cuisines. There are no lack of Thailand restaurants here in the little red dot. Whether you're in a crave for some tasty Pad Thai and Tom Yum Goong, or a plate of Khao Pad or on the hunt for modern fusion Thailand restaurant, below is a list of top Thailand restaurants to satisfy your Thailand food cravings.
Here's the list of top Thailand restaurants, ranging from Michelin Star restaurants to regular restaurants that are both suitable for a normal family meal or special occasions, fitting all budgets. 
Best Thailand Restaurants In Singapore
1. Nakhon Kitchen - Kovan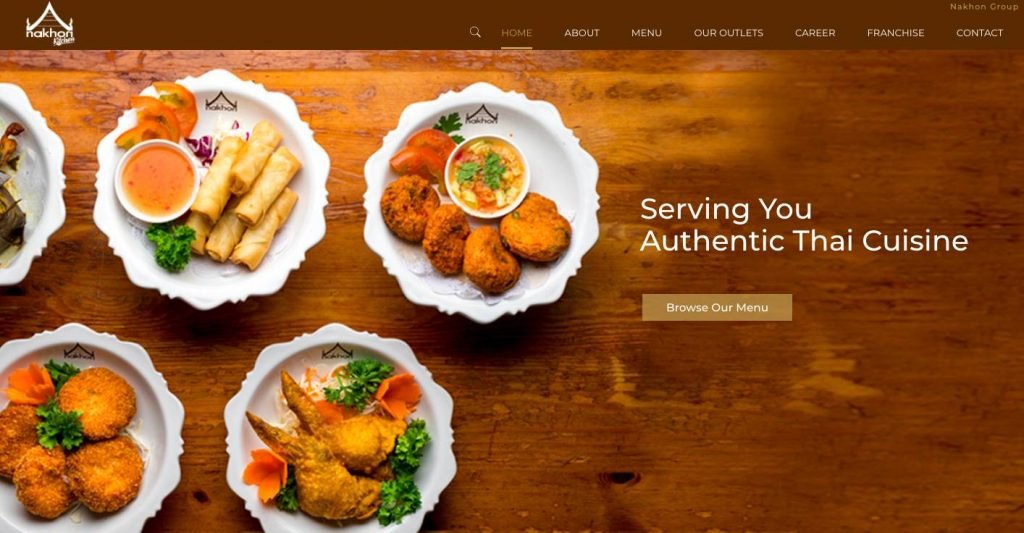 Nakhon Kitchen serves delectable and authentic Thai cuisineat affordable prices, so that everyone can enjoy the true taste of Thailand.
Stir-fried Minced Pork with Basil Leaves
Deep Fried Pork with Garlic
Stir Fried Chicken with Cashew Nuts
Phad Thai Noodles
Weekender Foodmania Awards 2017
SME of The Year Award 2015
SME of The Year Award 2014
SME of The Year Papers 2014
212 Hougang Street 21, #01-341, Singapore 530212
Open daily, except Wednesday
12.00pm-3.00pm / 5.30pm-10.00pm
"Very good portion sizes for what you pay which is cheap compared to normal restaurant prices. Gets busy pretty quickly, yet service is still relatively quick. Food quality is amazing especially for the price. Would highly recommend getting there early, definitely get a few dishes to try."
"Best Thai food by far, hands down! Authentic, affordable and tasty! Felt like you were in Thailand eating this meal. Definitely will return for more. Be prepared to queue as it is always very crowded."
2. Sawadee Thai Cuisine Restaurant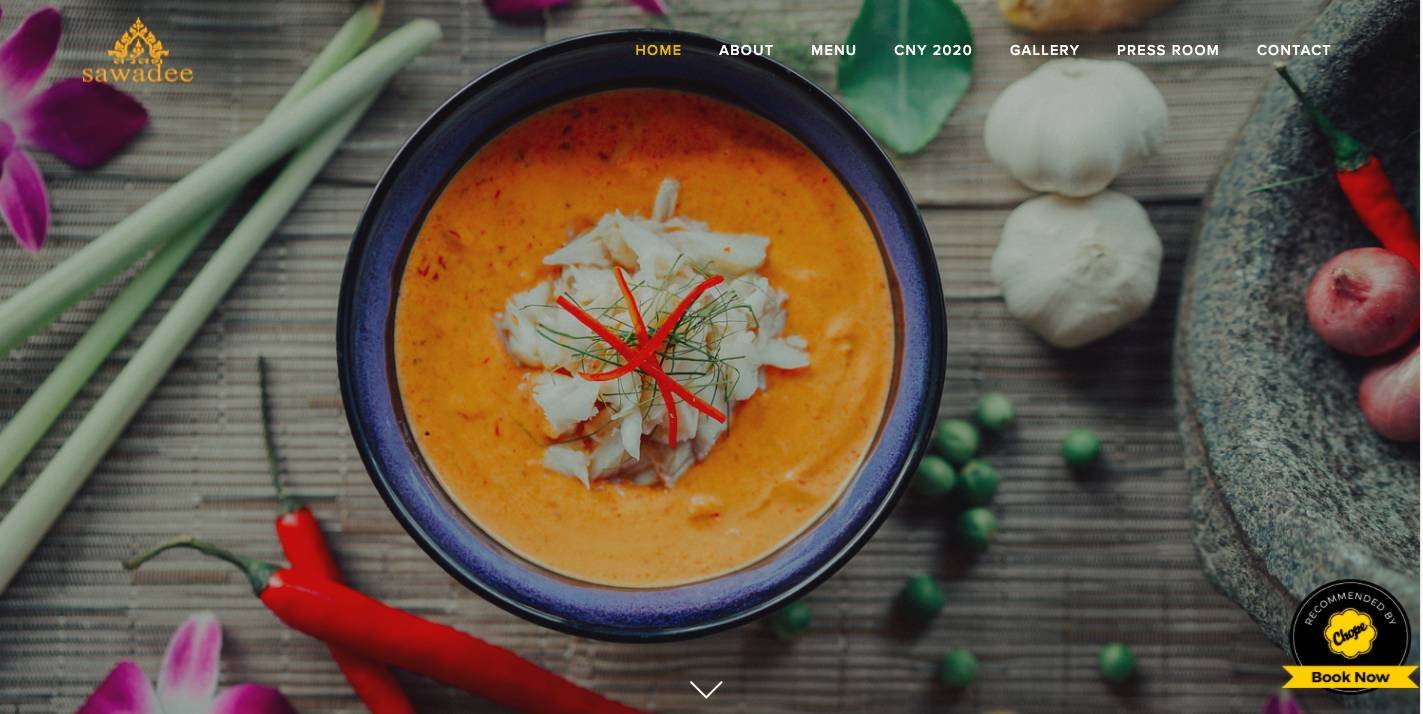 Enjoy their warm hospitality and gentle rhythm of the piped-in Thai jazz music, and indulge in the plethora of gastronomic Thai culinary delights available
Spicy Steamed Sea Bass
Tom Yum Soup
Papaya Salad

Stir Fried Baby Kailan 
Consistently in the top 5 Thai restaurants in Singapore



Unique interior design, adorned with unique Thai reed wall decorations, replete with Thai ornaments and stylised Thai inscriptions on the pillars, culminating in gorgeous golden drapes cascading in languid waves from the ceiling
9 Tan Quee Lan Street, TQL Suites #01-01, Singapore 188098
"This is a cozy family fine dining restaurant which serves excellent Thai cuisine. All the ingredients used seem to be original. The food id flavorsome and fresh. Vegetarians are also taken care as they are willing to customize dishes as per requirement. The Thai desserts of red ruby with coconut ice cream plus mango with sticky rice gives it delicious finish. For authentic delicious Thai food served with smiles, Sawadee is the place to go."
"Authentic Thai food at it's best! Fresh ingredients and herbs aplenty. Flavorful food that was awesome. Everything was cooked to near perfection, not too salty or sweet. The soup could be a bit more spicy and sour. Small restaurant that sits up to 8 small tables and 3 big tables (max 10). Cosy setting good for group dining. Service staff are attentive and courteous. Average $45/pax"
They provide a vast, traditional Thai menu made from an array of only the freshest ingredients. Innovative western dishes also feature, giving diners the option for the perfect infusion of cultures
Gai Hor Bai Toey
Khao Phad Sappalot Goong Sod
Poh Pia Sod Goong
Gaeng Phed Ped Yang
Phad Graprow Gai Rue Neau
Poo Nim Phad Pong Gari
Polamai Sod
Provides guests with three options of dining style- a true fine-dining experience in the stunning main dining hall, the more casual style of the Wine Bar, and the relaxed atmosphere at the outdoor garden terrace setting
Offers a Vegetarian Menu
45 Minden Rd, Dempsey Hill, Singapore 248817
Tuesday – Sunday (Closed on Mondays)
Lunch from 12:00 pm – 3 pm (Last Order 2:15 pm)
Dinner from 6:00 pm – 12 am (Last Order 10:15 pm)
Sunday Dinner from 6:00 pm – 11:00 pm (Last Order 9:15 pm)
"Jim Thompson is a high end thai restaurant with great service and decor. The food is well presented and tasty, prices are on the higher side in keeping with the ambiance. Have had better Thai food at lower prices, but if you're celebrating or having date night this is a nice place to stop by!"
"Best Thai food in Singapore, hands down! The Tom Yum Soup was really delicious, and the single portion was big enough for two people to share. The servers were really kind as well and helped us to split the soup before serving, so that we wouldn't have to do it ourselves. The Pad Thai was so amazing! Prawns were really succulent and the portion was huge. Big enough again for two people to share (although we are both small eaters). The mango sticky rice was also really great. The mango could have been a bit more fragrant but it really depends on season. Presentation was second to none, and service was amazing. The staff were really polite and served really quickly! If it wasn't so pricey, I would definitely want to eat here everyday. But you pay for what you get, and what you get is amazing quality, amazing service, amazing presentation, and a super classy ambience. "
Overall, each of these Thailand restaurants included on this list are capable of providing you with the best Thailand cuisine you desire. Given the fact that each of these restaurants has it's own unique styles, you should review the list and then dine in the one that you think will satisfy your craving the most.
If you like your restaurant to be considered to be featured here, please send us an email at info@topbestinsingapore.com