Best IT Support Services In Singapore
What are the services provided by IT companies?
Common types of IT services provided includes:
Managed IT service,
IT Infrastructure service,
Network security,
Cybersecurity services,
Hardware and software support,
Data storage services,
Cloud computing services.
Managed IT Service
A common service provided to businesses by IT service provider is called managed service. This service allows IT service provider to manage and service the company's network on an ongoing basis at a regular rate. The benefit is that it is often less costly for companies over time, since it can prevent expensive problems from developing in the first place.
What is the IT infrastructure of an organisation?
An organization's IT infrastructure includes all of the hardware, software, and network resources that are necessary to deliver IT services within the organization. Many companies will require IT Infrastructure services as they implement changes in their IT environment to support their business operations.
1. SYNER-G Technologies Pte Ltd
Syner-G Technologies has been providing IT services and support to startups,  SMEs, MNCs since 2006.  These include setting up the IT networks, network optimisation, user accounts management and other related IT support.   
THEIR SPECIALTY & SERVICES:
IT Managed Services
IT Infrastructure services customised to clients needs
Subscription-based services for dependable IT support.
Over 15 years of proven IT support services experience
Certified reseller of technology brands such as Apple, Adobe and others.
Managed IT solutions catering to different IT needs of organisations.
Competitive IT pricing
Monday to Friday: 9 am to 5 pm
Sat, Sunday: Closed
"Syner-G Tech have been very helpful in giving advice and getting our IT needs up and running. The team's after-sales service has also been top notch, responding quickly and decisively to technical issues that arise. We highly recommend Syner-G Tech as a service provider that understands the needs of their client."
"For the past 8 years and counting, Syner-G Technologies has consistently met our expectations in service standards in the key area of service quality, response time and service pricing...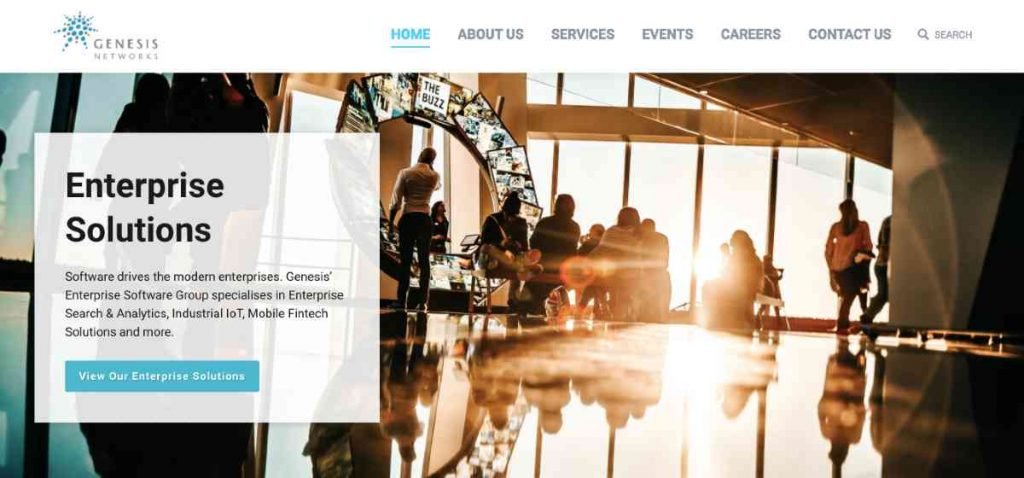 Genesis Networks is a Singapore based IT Services Company established in 2001. With continued support from valued clients, we gained recognition through successful delivery of turnkey projects using in-house application development capabilities, network integration expertise and a privately owned data centre facility, as a trusted, one-stop technology solutions provider.
THEIR SPECIALTY & SERVICES:
Enterprise Software Solutions
Data Centre
Managed Services
Infrastructure Services
We commission projects involving Big Data, Enterprise Search, Industrial IoT, Blockchain, Fintech, and various Cloud Services; incorporating such change elements to help customers in their digital transformation journey.
Monday to Friday: 9 am to 5 pm
Sat, Sunday: Closed
Having an effective IT support services provider will definitely benefit your business operation and organisation productivity.  With their IT recommendations and expertise, they can ensure all your IT needs are met.
We will be featuring more top IT Services firms here soon. If you like your organisation to be considered to be featured here, please send us an email at info@topbestinsingapore.com